Lihini Seafoods (Pvt) Ltd
Lihini Seafoods (Pvt) Ltd has its own capacity to produce 175 tons of final finish products per month. To assure our customers 100% traceability and the convenience we have a computerized environment which all our labels are printed in barcodes from the production floor to the packing floor.
Lihini Sea foods(PVT)Ltd, is a fresh chilled Sea Food processor and exporter in the form of loins, whole fish, gilled and gutted fish, and head gutted and gilled. All our products are mainly exported to Italy, Germany, France, Netherland, Switzerland, Spain, USA, Japan, Australia, Russia and Ukraine. The fishery products are processed and exported in a manner that delivers the end product to the utmost satisfaction of the end user. The companies current food safety management system has been developed in accordance with BRC Global Standard for Food Safety Issue 7 and to comply with other Eu and Local regulatory and statuary requirements and is applied to all products. The food safety management system is fully documented and consists of quality manual, procedure manual, HACCP manual and forms and formats.
We are proud to announce that, we have 05 of our own multiday fishing vessels, which are fully equipped with the modern technology including VMS's (Vessel Monitoring System) and all of them are registered with the Ministry of Fisheries and as well as with Indian Ocean Tuna Commission (IOTC).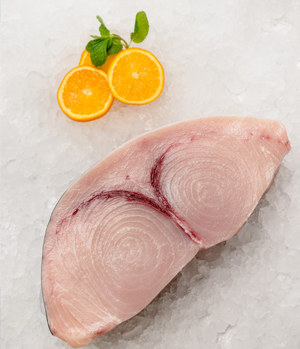 We do comply with microbiological, chemical and hygienic parameters required by the EU, USA and all other markets. In the same time, each fish is carefully examined by our Quality Control unit for the Histamine levels, Mercury levels, Color, Smell, Temperature & the Freshness.
We are proud to announce that, we use our own polybags & the Styrofoam boxes which are manufactured by our sister companies. On the whole, our main passion & the intention is the total satisfaction of our valued customers by providing the best quality fish at a competitive rate in a dynamic and a hassle free environment.
---
Certified Quality Standards